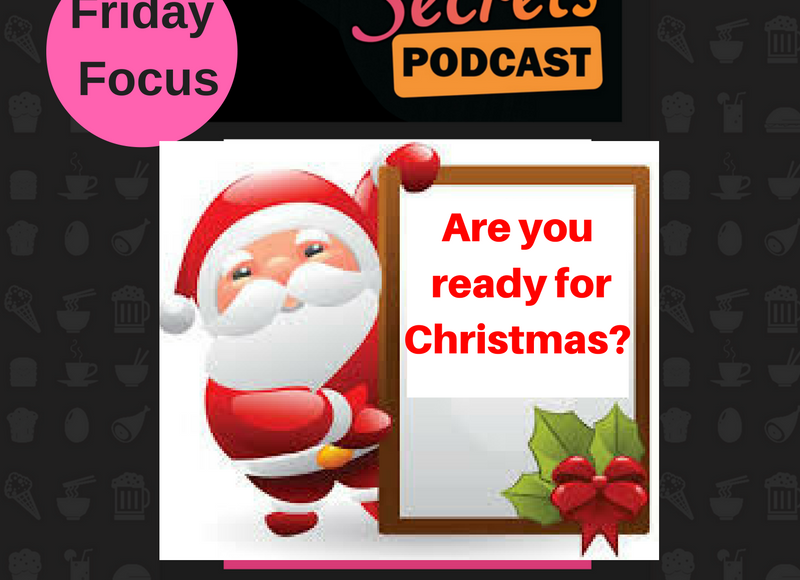 Podcast: Play in new window | Download
You have been in training for this all year long. You have your leadership team ready to lead, and meet your KPI's. (Key Performance Indicators). You have your team ready to give exceptional customer service and great quality product. You have a Christmas product and matching marketing campaign all ready to go. So what's left to do?
Run your team onto the ground not into the ground.
Just as Shane Flanagan and Andrew Gray did with the Cronulla Sharks you should do the same with your team. Watch all your hard preparation work come to fruition!
You are Coach, it is your job to ensure that your entire team has what it needs to play on the day. Are they refreshed, energised and fully equipped with all the tools they need to meet your KPI's, is there enough staff to get the job done. Have you shared an incentive that is linked with a profit goal? Can they see the prize/trophy at the end of the day?
Your Captain is your store manager, have you set up a daily discussion/meeting time where you can encourage and support him/her though this 3 week marathon that is Christmas and the boxing day sales.
Your Players – are your team shop fit, do they know the game plan, are they available over the three weeks, are they trained in all areas to give great customer service and high quality product.
Your Game Strategy – have you told your staff what ATV (Average Transaction Value) you want to achieve over the Christmas period and have you given them a strategy to get there. Name your premium upsell and the story that goes with it eg: Shopping is thirsty work – do you want a $1 bottle of water while you wait for your order?
Your fans – your customers – have you communicated your Christmas promotion to them via your loyalty programme or via the signage in-store
Your support crew – Have you shared your Christmas trading goals with your Franchise Business Consultant, just as your team need their coach you need your support team. Whilst we are on support crews have you bought all your family and important supporters their thank you presents for the year. It doesn't have to be big expensive or different. A giftcard at the local bottleshop or restaurant is quick and easy and always welcome.
Your Grand Final ring – nothing says thank you better than a Christmas gift bag filled with chocolates or cheer on your last shift before Christmas, makes them want to come back for the boxing day sales!
And finally the Grand Final Celebrations instead of hosting a Christmas party when everyone is busy and exhausted, why not have a celebration in January, a visit to the local theme park or local day spa. This is a time to celebrate, to say thank-you. An opportunity for the team to feel they have excelled and won the game that is Christmas
Make this Christmas a profitable christmas – Cheers!