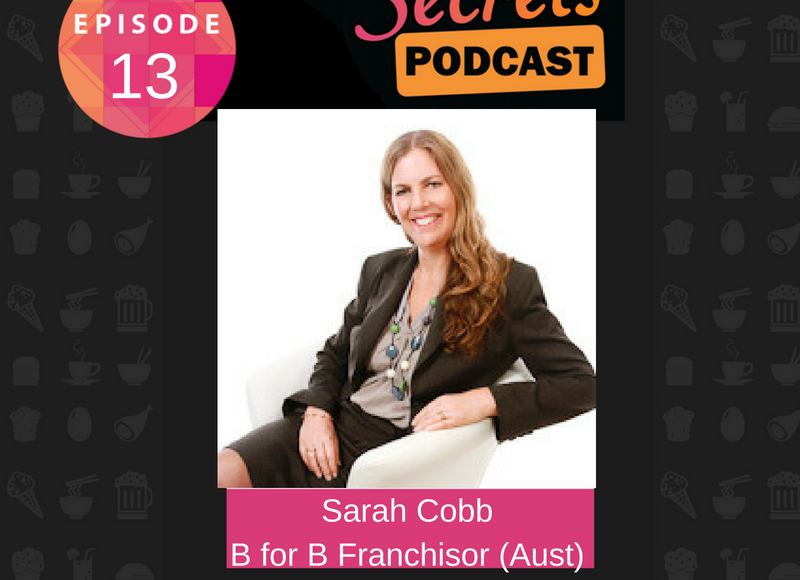 Podcast: Play in new window | Download

Sarah Cobb
B for B Australian Franchisor
http://www.bforb.com.au
Sarah is a visionary, motivational leader inspiring the achievement of exceptional results. Currently Australian Franchisor of B for B, an international networking and referral marketing franchise; Managing Director of Cariblue Franchising working with businesses who want to franchise and franchisor businesses who want to grow and an accredited trainer with Australian Institute of Company Directors. She is the 2013 "QLD/NT Franchise Woman of the Year" and the Australian Institute of Management's 2012 "Owner Manager of the Year" for the Gold Coast.
During my conversation with Sarah she shared:
The value of having a network
The joy of working with people to help them grow their business
The value of repeat income
Why you should get to know your Franchisor as a person – when the going gets tough, the tough get going?
How to keep your staff through thick and thin
Why you should share everything with your employees
Why relationships are so important
Being inclusive when effecting change within your franchise
New Cheese lunches
Why you should empower and not just delegate
Sarah's "One Thing" that she does every day…..
Activity – activity creates results – you have got to do things to get results
Sarah's secrets are
To getting "Me Time" – walks her dog – Walking for exercise does not need special equipment or a special place.
To getting the right employee – Start with a fit to your culture then train for skill
To keep on top of cashflow – My husband keeps the books and he is the one who raises caution
Sarah's tips for Franchisees
Work with your Franchisor this is a team business – It is not an "us and them"
Ask your franchisor about the finances, how much control they want over you, understand the culture of the franchise system and understand what you have to do as a franchisee
The question she asks when interviewing staff – Tell me about yourself and put in a case study – it sorts out the sheep from the goats
Who is responsible for the success of your business – the franchisor or the franchisee?
You are always responsible for your business – whether you are the franchisee or the franchisor
The books Sarah recommends
Sarah recommends that you have a library of many different types of books not just one, but earlier she recommended:-
Who moved my Cheese – Spencer Johnson
https://www.amazon.com/Who-Moved-My-Cheese-Amazing/dp/0399144463
One minute Manager – Ken Blanchard
https://www.amazon.com/New-One-Minute-Manager/dp/006239312X/ref=tmm_pap_swatch_0?_encoding=UTF8&qid=&sr=
E-Myth – Michael Gerber
http://michaelegerbercompanies.com/web/the-e-myth-library/#
Seven habits of highly effective manager – Stephen Covey
https://www.stephencovey.com/7habits/7habits.php
I wish I had known…..
success is a journey and you don't know those things that make you successful. They are going to be different for everybody for me there are a lot of things I wish I had known
Quotes in this episode…..
"Leadership is like a teabag you don't know how strong it is until you put in in hot water" – Sarah Cobb
"Recruit on fit and train on skill" – Sarah Cobb
"Our staff are part of our team"– Sarah Cobb
"Plan your time off – give yourself a break" – Sarah Cobb
"Culture kills strategy any day of the week" – Sarah Cobb
Selected Links For This Episode
https://au.linkedin.com/in/sarahcobb1
For your FREE E-course click on the link http://www.franchiseesuccess.com.au/wish/