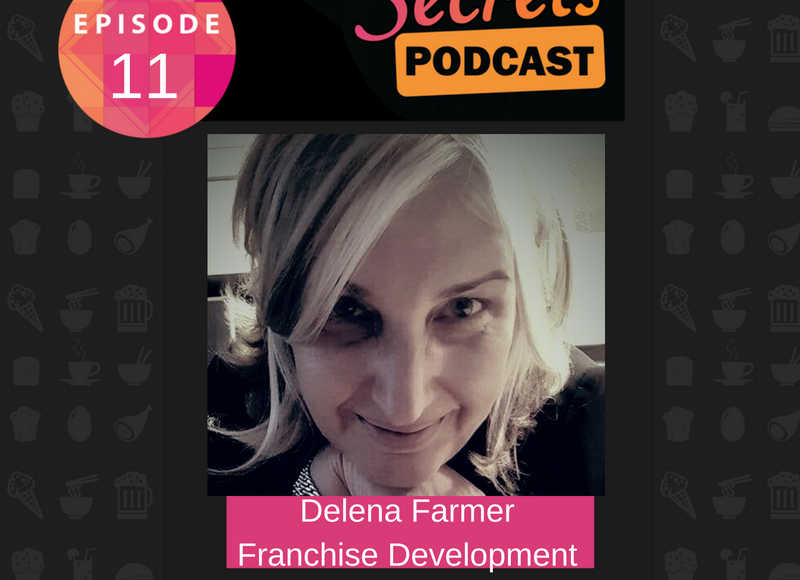 Podcast: Play in new window | Download
"Franchising is like a marriage, there is going to be ups and downs but it is exactly like a marriage" – Delena Farmer
"Be open minded, have a listening attitude and have your eyes open when it comes to products and their place in the market." – Delena Farmer
 "Franchising is a long term investment" – Delena Farmer
 "There is no 'Off the clock' for franchisees" – Delena Farmer
 "Business is very emotional, especially franchise business" – Delena Farmer
 "Staff are a tool in your business" – Delena Farmer
 "People buy from people they don't buy from catalogues" – Delena Farmer
Delena Farmer
Franchise Development
Delena is a seasoned professional in franchise recruitment, franchise re-sales and franchise renewals.  She is a whiz at developing targeted franchise recruitment strategies to identify current and future franchisees by using a variety of marketing streams.
Delena has extensive leasing, franchising and marketing experience and has high level skills in relationship management. She enjoys supporting business owners who share the same focus, passion and drive for their business and the service they provide to their customers.
During my conversation with Delena she shared:
Questions you should ask your Franchisor
Why you should really know the product you are selling
Why you need to talk with your fellow franchisees
Why you should know your exit strategy before you actually buy your franchise
The enthusiasm and passion within franchising in Australia
How to effect change within a franchise system
How franchising involves the whole family
Why you need to understand the figures of your business – drilldown into every category in the expense section of your Profit & Loss report to find out where your profit is going
Why you need to set yourself targets in your business
Why you should know who is in the management team of your franchisors business
Delena's "One Thing" that she does every day…..
Keeps a diary and writes down what happened during the day – If you write it down you have the right to forget it
Delena's secrets are
Getting "Me Time" – make appointments for the things that make you feel good
To getting the right employee – ask questions that require the employee to give an example of their experience
Delena's tips for Franchisees
Know your financial position daily, hourly even; definitely not yearly – become a numbers person
Ask your franchisor – who is in the top seat, how long have they been there, ask to see their resume – this person is making the big decisions that affect your business
Interview Question: Where do you want to be in the next two years
The book Delena recommends; it's a system really
The Four Quadrant leadership model
http://www.progressseminars.co.nz/pdf/4QL-Overview%202008-PSL-b.pdf
In Delena's words……
I wish I had known that there is so much information out there that I have access to, I just need to take the time to look for it.
Selected Links For This Episode
https://au.linkedin.com/in/delenafarmer
For your FREE E-course click on the link  http://www.franchiseesuccess.com.au/wish/