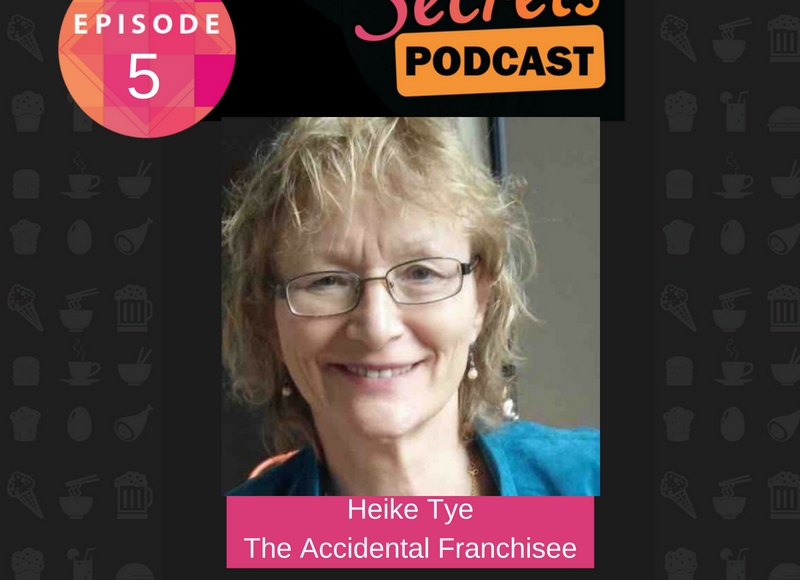 Podcast: Play in new window | Download
Heike Tye
The Accidental Franpreneur
Heike Tye became an "Accidental Franpreneur" when she married.  Her first franchised business was Pizza Haven where she learned very valuable franchising lessons.  After leaving Pizza Haven, Heike and her husband took 1.5 years to find a new franchise system that they wanted to be part of.  That was when they found "Hogs Breath Café".  They entered Hogs Breath with a store in St Mary's in 1999 when it was a new and emerging brand and became a multi-site operator when they purchased their Hogs Breath Café in Penrith in 2005.
During my conversation with Heike she shared:
Her weekly timetable
How to get days off
How she does Due Diligence on a new franchise opportunity
How to work with the Franchisor to improve their systems
Using promotions to build sales in the quiet times
How to work with Family in business
Heike's "One Thing" that she does every day…..
 Heike's secrets are
Don't hire your friends – hire someone who is good for the business
When interviewing staff ask – "How does working here fit into your life story"
Looking after your staff makes sure they are looking after your business
Heike's tip for new Franchisees….
Enjoy it …..Take the time to enjoy your journey.  When things go wrong you are the one that can change it – you are in control.  You can change things to make it better.
Selected Links For This Episode
https://au.linkedin.com/in/heike-tye-a2090548
 "There is no typical day in Franchising" Heike Tye
"Concentrate on your people for the success of your business – profit will follow"  Heike Tye
"The lower your staff turnover is the better your business – training staff is costly"  Heike Tye
For your FREE E-course click on the link  http://www.franchiseesuccess.com.au/wish