Due Diligence
Are you in your 14 day cooling off period?
80%* of potential franchisees did not know or understand what due diligence meant or how to do it. So if this is you, you're not alone. Doing extensive due diligence before buying a franchise is directly linked with your success as a franchisee.
The whole due diligence process can be confronting, you don't know where to start, what questions to ask and you don't know who to ask.
Franchising is a whole different way of doing business and you don't know what you don't know. From the very first minute you think "Hmmm, I might buy a Franchise!" to "signing the Franchise Agreement", we walk beside you the whole way to guide you towards buying the right franchise for you.  Over the three virtual (Zoom or Skype) appointments with us, we take you through our ASK 9 step program which:
fully appraises the business deal on offer,
analyses the agreements you are going to sign, and
gives you the questions to ask and who to ask.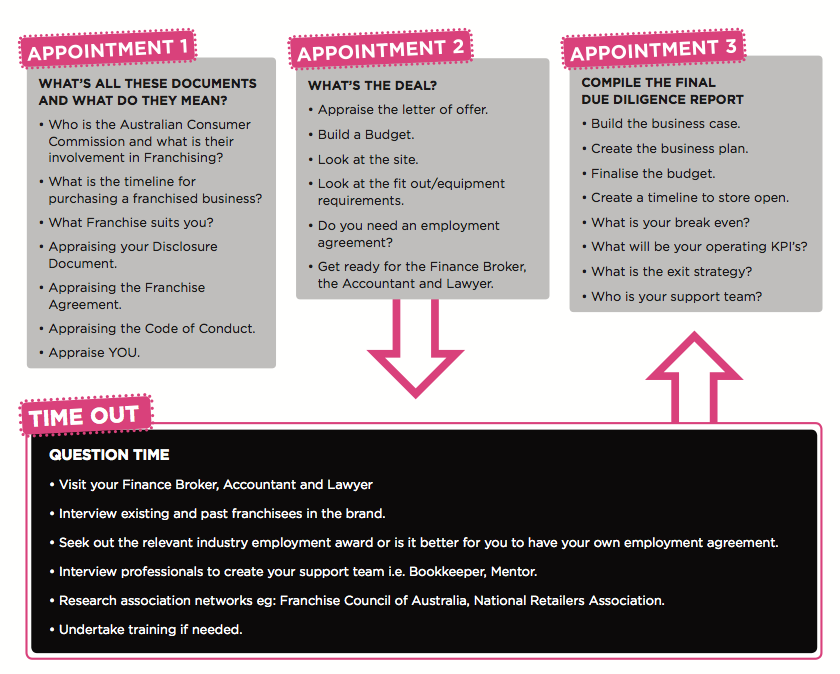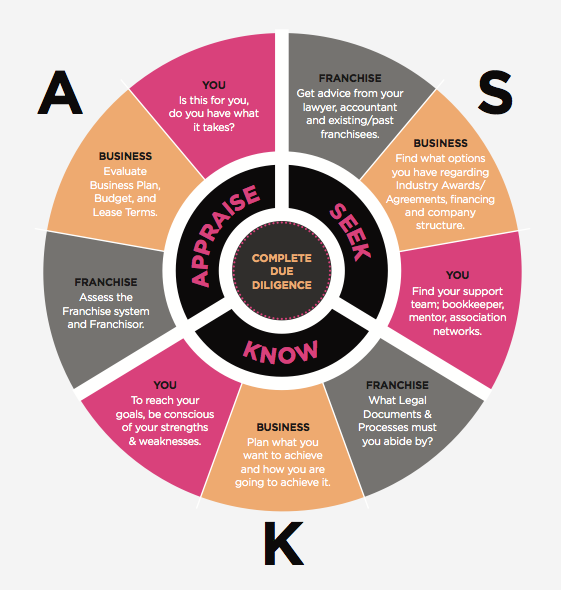 *Research: "The effectiveness of undertaking due diligence prior to starting up or purchasing a small business or franchise" A collaborative research project: Asia-Pacific Centre for Franchising Excellence, Griffith University and University of New South Wales, Australia.