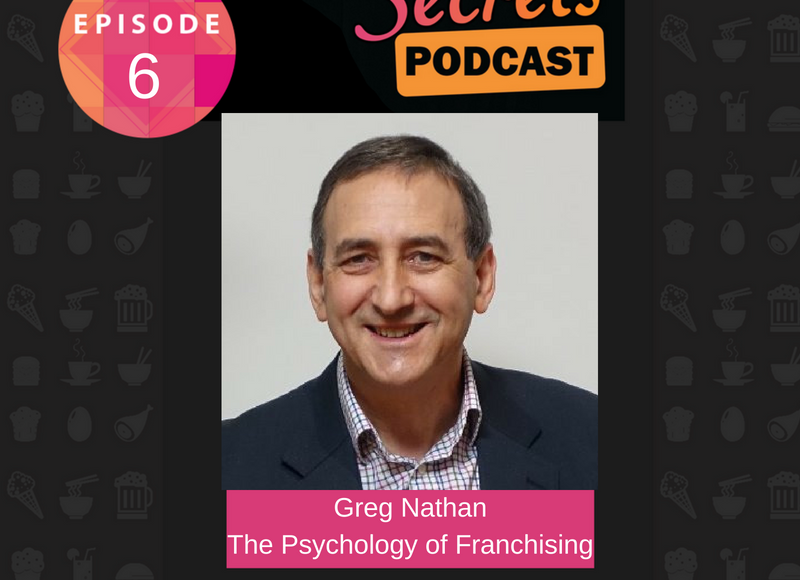 Podcast: Play in new window | Download

Greg Nathan
Psychology of franchising
Greg is Founder of the respected Franchise Relationships Institute (FRI) and is widely recognized as an international thought leader on managing franchise relations and people issues in franchising. He is a registered corporate psychologist and is regularly invited to deliver keynote addresses at franchise sector conferences around the world. Greg's books, such as Profitable Partnerships and The Franchise E-Factor are widely regarded as essential reading for anyone who works in the global franchising sector. Additionally his research and models have helped to shape the way franchising is conducted around the world.
Greg has
• Sold more than 100,000 books in 3 languages
• Worked with over 520 franchise brands
• Surveyed over 30,000 franchisees
• He is also a passionate musician and owns 33 guitars and stringed instruments
During my conversation with Greg we talked about:
How to encourage staff to make decisions
the Sex Drive of Business
The Franchise E Factor – 6 stages of franchise ownership
How to due your Due Diligence
The relationship between Franchisor and Franchisee
Greg's secrets are
"One Thing" – Take pride in your products; step to the customer side of the counter and look at your business through the eyes of your customer
Getting "Me Time" – Yoga; 1 – 2 hours in the morning
To getting the right employee – star employees come via word of mouth from people you already employ
Cashflow – focus on your lead indicators
Greg's tip for new Franchisees….
You must have high personal energy
nothing in life can be achieved on your own
be giving
Ask your Franchisor – What are you doing to protect our brand? Are you watching my back?
Interview question: From my experience your best employees have a background in either sport or music
The book Greg recommends
Think & Grow Rich – Napoleon Hill written in 1932
https://www.amazon.com/Think-Grow-Rich-Napoleon-Hill/dp/149617545X
Quotes in this episode
When a guitar is in tune it is pleasant be near, much like relationships, when they become inharmonious they are very unpleasant to be near – Greg Nathan
When you become a multisite franchisee you have to work on the business to become a coach to your employees – Greg Nathan
Make a culture of learning in your business– Greg Nathan
Encourage your team to think and consciously make a decision – Greg Nathan
On marketing:
Learn to take criticism; do your research to back your ideas with facts and evidence – Greg Nathan
For Franchisors;
You must have empathy for the franchisees investment – Greg Nathan
For Franchisees;
You are responsible for your own profitability– Greg Nathan
Selected Links For This Episode
https://au.linkedin.com/in/gregnathan
http://franchiserelationships.com/
For your FREE E-course click on the link http://www.franchiseesuccess.com.au/wish