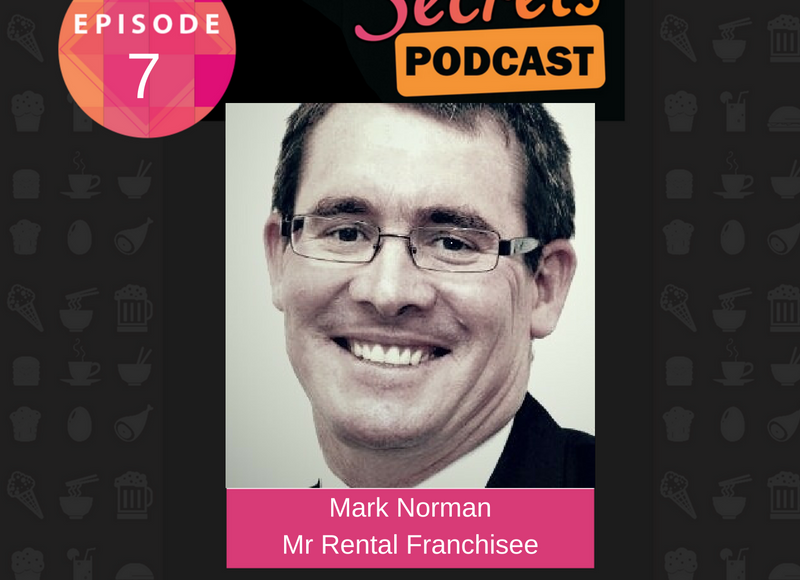 Podcast: Play in new window | Download
It seems you need a great wife if you want to enter franchising according to todays summer series episode with Mark Norman.
Mark shares what he knew before buying a franchise
"have a great wife!" – Mark Norman
"We weren't looking for a franchise as such we were looking for a business and just happened to buy a franchise" – Mark Norman
The term of the franchise agreement is only as long as the first term of the agreement. Mark Norman
"The standard that you present product should be that if it is good enough to deliver to Mum it is good enough to deliver." – Mark Norman
 "Communicate positively with your Franchisor and their team" – Mark Norman
 "Speak with other franchisees in the system before you buy in" – Mark Norman
Mark Norman
From Farmer to Franchisee
Mark and his wife Liz bought their first franchise, Mr Rental in Toowoomba in June 2003 and their second store in Ipswich in December 2003. Both stores were "Greenfield" sites that Mark and his team have grown to now have 1100 customers each. Mark's stores service the area from the Regatta hotel in Brisbane west to the town of Roma in South West Queensland.
During my conversation with Mark he shared:
Opening your second store within 6 months of your first store
What a typical day for a Mr Rental Franchisee looks like
Being the first Franchisee in an Australian system
How he did his Due Diligence
Why his friends now own a Mr Rentals Franchise
The importance of following up
How he established a team in his business
Why he benchmarks his business with other franchisees in the system
Mark's "One Thing" that he does every day…..
Have Coffee – Start your day with coffee
Would rather it be a bike ride every day but this does not always happen
Mark's secrets are
Getting "Me Time" – Bike Riding – Go riding 3 – 4 mornings a week
To getting the right employee – Use the attitude test; Hire on attitude then train the skills
Cashflow – Have a great wife! Do monthly BAS's as it gives you the opportunity to view the monthly reports of your business to track how you are really going
Mark's tip for new Franchisees….
Do your Due Diligence before you buy in. Know the key drivers of a good site.
Talk to other franchisees in the system, not who is selling you the system, but others operating the systems, as they will give you the honest opinion of how the franchise system is working
Ask the franchisor; How profitable are your franchisees? You are here to make some dollars and deliver a lifestyle
Interview Question – Describe a situation where the pressure to compromise your integrity was the strongest you have ever felt?
The book Mark recommends
The E-Myth – Michael Gerber
http://michaelegerbercompanies.com/web/the-e-myth-library/