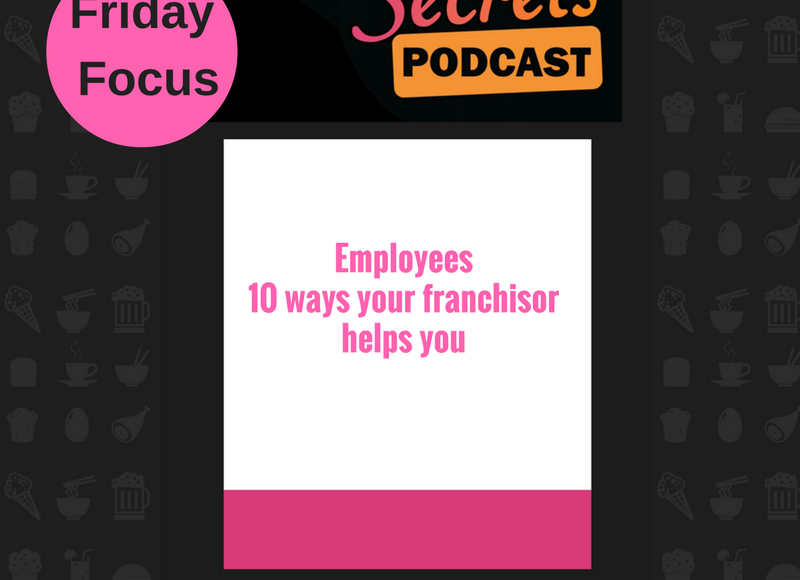 Podcast: Play in new window | Download

Employee management is one of the most frustrating and time-consuming parts of your franchised business. Being an employer requires you to adhere to workplace legislation. It is quite in depth and the onus is always on the employer to get it right. The penalties are staggering.
Here are ten ways that the Franchisor helps you, the franchisee, to be an employer.
Employee Induction Process – inducting employees into your business is a process that is very detailed and required by law. Current workplace legislation clearly defines what must happen when you induct an employee. Your franchisor will have this process all systemised for you. All you have to do is implement it – Gold!
Position Descriptions – The franchisor has taken the time to prepare all necessary position descriptions so that all you have to do is use them.
Employee Handbook – An important part of an induction process is the Employee Handbook. This handbook contains all the information that any employee has to know. It will also cover all legislative requirements and your franchisor will update it regularly to ensure it complies with legislation.
Training – Online – Training your employees is a very time consuming and essential part of a Franchisee's job. In this day and age there are many online programs that Franchisors use. It may even be their very own You Tube channel that you have access to. Perhaps there is a monthly fee but believe me it is cheaper than implementing your very own training system that records all your employees training.
Team Leadership Training – Most franchised businesses use a leadership team to manage the business. Your franchisor will run regular programs to train these team leaders. They may even have their own in-house RTO that will give your team leaders recognised qualifications.
HR Lawyer – access to a HR Lawyer is a perk of being in a Franchise system. Not all, but most franchise systems have an in-house HR lawyer. If they don't, they will almost certainly have a partnership agreement with an authority such as the National Retailers Association. Either way as a Franchisee you should be able to access some form of HR advice quickly and easily.
OH & S Policy – This is a basic policy but a very necessary policy that every employer must have. This policy should be referred to in the Employee handbook. This policy does have to be personalised to your particular site with your contact numbers and site details but at least you don't have to create this policy from scratch.
Uniform Policy – Again this policy will be referred to in the Employee Handbook. All you will have to do is implement and monitor it.
Employee Resources Most Franchise systems require the franchisee and their employees to wear a recognised uniform and perhaps safety gear. Therefore all you as a franchisee have to do is order it. All the selection and manufacture of these uniforms are handled by your franchisor and boy oh boy does this save you some time.
Rostering Every system that I have worked in will have a base roster template that you can use. It should be able to cost out your labour expense, identify your sales per labour hour productivity KPI and show you the ideal staff placement to cover your "hours of power". It is even better if your Franchisor has invested in an online programme that does all this for you.
These sure are nine great reasons why being a franchisee is better than starting your own small business. You may have to pay a franchisee fee and work within a system, but having access to a head office that has experts dealing with all these requirements saves you many a headache that other small business owners face.