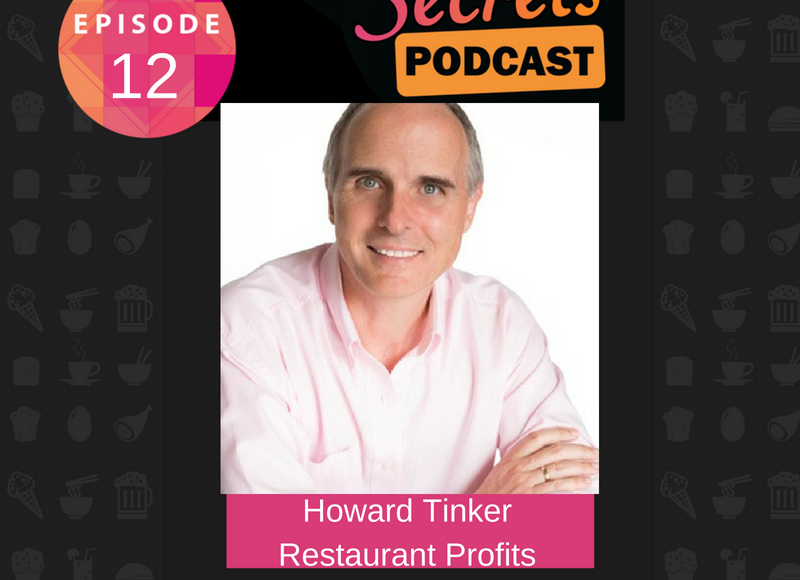 Podcast: Play in new window | Download

Howard Tinker
Restaurant Profits
http://www.restaurantprofits.com.au/
Restaurant Profits has worked with thousands of Restaurant and Cafe owners on sales and marketing over the last decade. They have turned failing restaurants around and added millions of dollars in sales to many who thought that they could never achieve great sales.
The best thing about what they do though is helping hard working people achieve the lifestyle they want. They see clients cut back their hours, go away on holidays, pay down their debt and even sell their restaurants and move on to green pastures. Whatever your goal, their goal is to help you achieve it!
During my conversation with Howard he shared:
Writing marketing campaigns that work and bring people in
Creating campaigns with a 15% – 60% conversion retention rate
Creating consistent repeat business by introducing a birthday card campaign into your business
Why you should create a database then use it to build sales and put money in the bank every single month
The biggest mistakes that Restaurateurs and Food Franchisees make
Where the low hanging fruit is that will increase your profits
The four ways to grow your food business
Teaching your staff to sell at the table
Howard's secret to running a great birthday card promotion
Do it with cards
Put your customers name on the card
Make the offer something that they can't refuse
Make sure that the conditions are low
Make the birthday card fridge worthy
Make the offer valid for the whole month
Howard's tips for getting the low hanging fruit that will increase your profits
Take the water glasses off the table
Stop offering water as soon as people walk in the door and instead offer them a pre-dinner drink
Howard's "One Thing" that he does every day…..
Meditation – last thing at night
Howard's secrets are
Getting "Me Time" – Have free time and put it in the calendar. A free day is not doing anything related to your business
To getting the right employee – hire the best person for the job that you can possibly afford; even if you can't really afford them hire them
To keeping on top of cashflow – Marry an accountant – jokes – Continuity is King – set up a subscription based membership business model
Howard's tips for Franchisees
Build a database
Ask your franchisor – Will you give me some money so I can run a birthday club?
Interview Question: He doesn't have one – Howard is kept out of interviews because he puts his social worker hat on during the interview. His team rarely allow him to interview.
The book Howard recommends (beside his two books)
More Bums on Seats and Selling at the table – by Howard Tinker (links below)
Influence – By Robert Cialdini
https://www.amazon.com/gp/product/0205609996?creativeASIN=0205609996&linkCode=w00&linkId=KGCRSWBNZZS6TBOV&ref_=as_sl_pc_tf_til&tag=iaw07-20
Presuasion – by Robert Cialdini
https://www.influenceatwork.com/
I wish I had known that everything was going to be okay.
Quotes in this episode…..
"Write as you speak, like you are having a conversation, that way customers relate to you." – Howard Tinker
"create a database and use it"" – Howard Tinker
"treat every customer is if it is their last day on earth"– Howard Tinker
"Focus on the 80% of people who say yes when you upsell" – Howard Tinker
"Think like business owner not a restaurateur" – Howard Tinker
Selected Links For This Episode
https://au.linkedin.com/in/HowardTinker
http://www.restaurantprofits.com.au/
http://www.restaurantprofits.com.au/services/more-bums-on-seats
For your FREE E-course click on the link http://www.franchiseesuccess.com.au/wish/