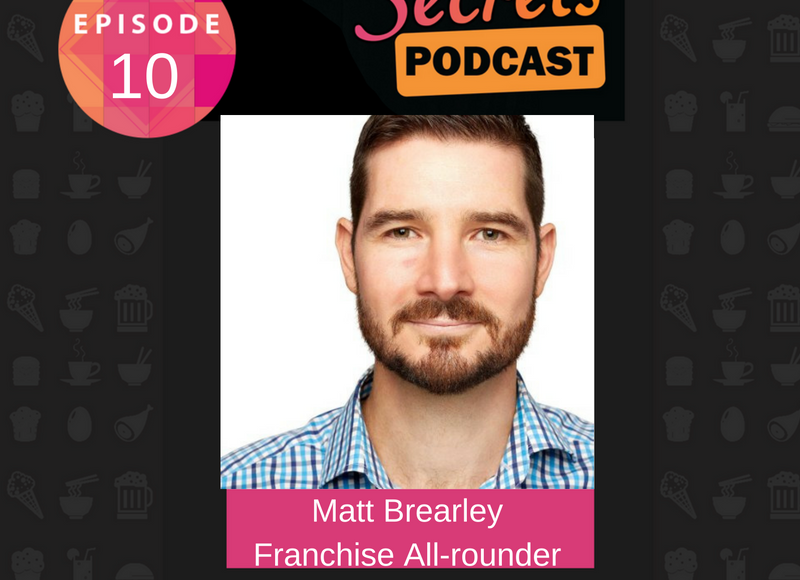 Podcast: Play in new window | Download

Matt Brearley
Franchise All-rounder
Matt has worked across all areas of franchising. From McDonalds team member to Bakers Delight Corporate to life as a Bakers Delight Franchisee. Matt has seen franchising from all areas.
During my conversation with Matt he shared:
Turning around a store that had gone broke twice
Why product range, quality and customer service are the secret to running a great franchise
His first management shift in McDonalds
Being a McDonalds manager at 22
Training your staff to your values
Putting in a leadership team into your business
Why he rented a house 800m up the road from his store
The skills he acquired by being a franchisee
Matt's "One Thing" that he does every day…..
At the end of the day, he writes a "To Do" list for the next day
Matt's secrets are
Getting "Me Time" – You need to be able to assign roles to staff, be clear on your expectations and be okay when things don't always run to plan
To getting the right employee – make sure that you are clear on your values and behaviours and hire based on these values
Schedule time to worry about things
Matt's tips for Franchisees
Understand it is your own business and that you need to run your own business within the bounds you are paying for.
If you think you are going into this business to have someone else do it for you – you are sadly mistaken
If you are coming into the system make sure you understand how to read a Profit & Loss report and live that Profit & Loss in the environment you are in
Interview Question: run behavioural based questions based on the STAR methodology
Matt's thoughts for the future of franchising….
Take an established Australian brand in perhaps retail food and look to emerging markets to see if you can establish the business there
Look to Bangladesh to establish your Australian brand
The book Matt recommends
http://www.mindsetonline.com/thebook/buythebook/index.html
In Matt's words……
I wish I had known to seek help
Quotes in this episode…..
"I may be slightly obsessed by spread sheets" – Matt Brearley
"Bring everything back in line with what the system is and start from the beginning with a set of values" – Matt Brearley
"I spent a lot of the day in-store with staff to train them to my set of values" – Matt Brearley
"Sometimes you need to give yourself the day off" – Matt Brearley
"As McDonalds taught us, you can take a bunch of school age children and run a multi million dollar business" – Matt Brearley
"Due diligence is the key to having a successful business" – Matt Brearley
Selected Links For This Episode
https://au.linkedin.com/in/mattbrearley1
https://www.bakersdelight.com.au/
https://www.thebalance.com/top-behavioral-interview-questions-2059618
For your FREE E-course click on the link http://www.franchiseesuccess.com.au/wish/