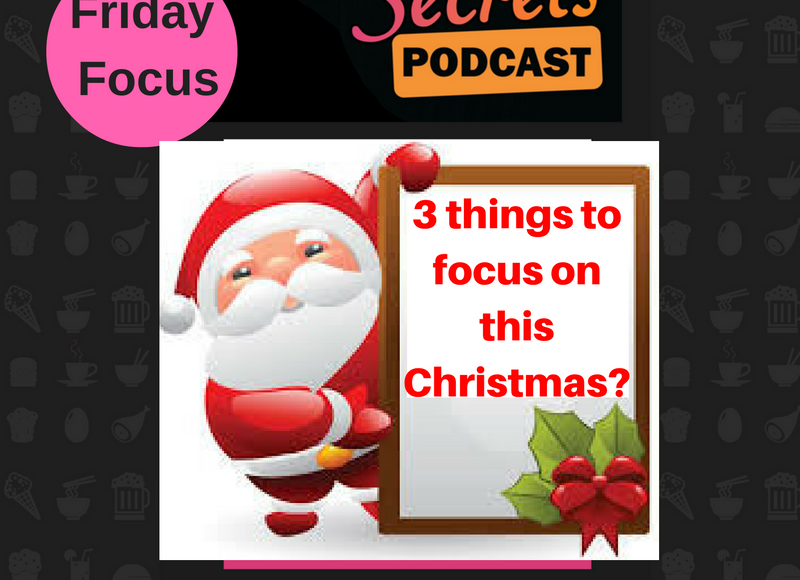 Podcast: Play in new window | Download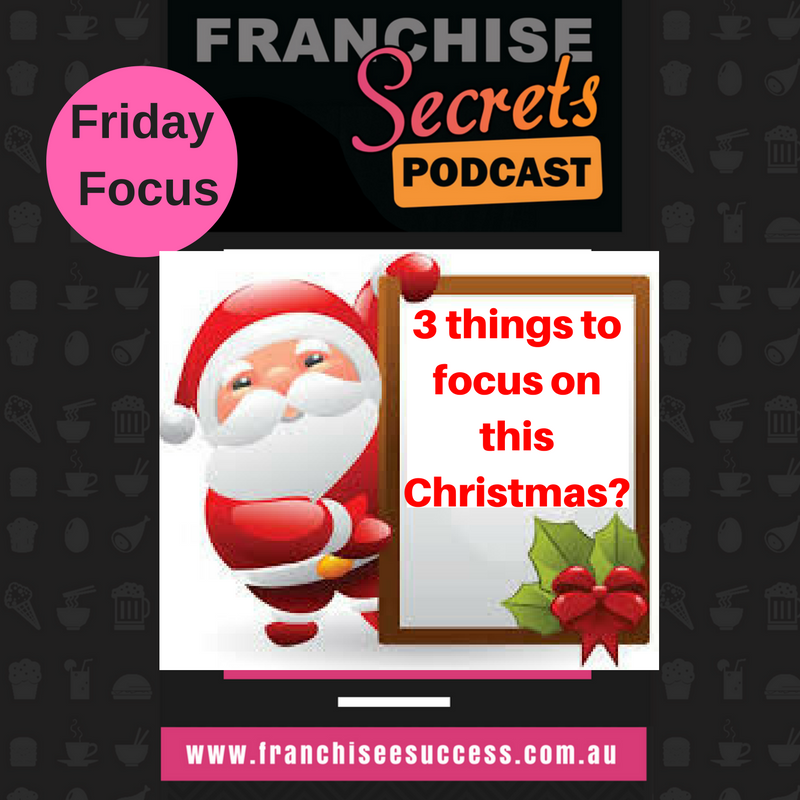 When I first became a franchisee, Christmas was a stressful time – So much stress that there was tears, sleepless nights and above all else absolute exhaustion.
The second Christmas was the worst!  When I look back at photos taken that Christmas I looked twice my age and the black circles under my eyes looked like I had gone 5 rounds with Mike Tyson.  When I think about it, I pretty much had.
You see this was the Christmas that I said "Enough – Things have to change"  and they did.  How I approached the next Christmas was very different, I ran my business, it didn't run me.
But what if you find yourself in that situation now?  Don't panic, here are three things to concentrate on over the busy Christmas period and all else can wait til the New Year – your sales; your labour cost and your COGS (Cost of Goods sold)
Sales
Name a budget for each day.  Brief the team on what it is.  Clarify three standard upsells that can be used each and every sale so that your team know what to upsell.  At the end of every day make your team accountable by asking them to report to you on whether they made budget.  Perhaps you could even reward them if they exceeded budget by more than 20%
Your Labour Cost
Cost out your roster so that you know how much each day will cost you in wages.  Compare this daily figure to the budgeted sales for the day and work out what percentage of sales your labour costs will be.  Is this within budget?  If so great, if not, make changes before you start trade.  There is nothing you can do to reduce costs once the days trade has finished.
Stock on Hand
When you are busy it is easy to run out of stock.  If you do not have stock then you cannot make sales.  Overestimate your needs so that you are not frantically chasing up stock at the last minute.  Check each invoice that comes in, not only to be sure that you have been charged for only the stock you have received, but more importantly to be sure that you have received everything you ordered.  There is nothing more frustrating that trying to get something on a truck to be delivered three days before Christmas.  Clarify with all your suppliers their last delivery dates for the year.  Most suppliers go on holiday and shut down their entire operation. Know when your last delivery will be from each supplier and be sure you have ordered enough to cover sales until they reopen their distribution centre and stock deliveries recommence.
Finally, make time for yourself to enjoy the Christmas period.  In retail you only get one day off before the madness of the end of year sales begin so relax and enjoy the day.  Merry Christmas