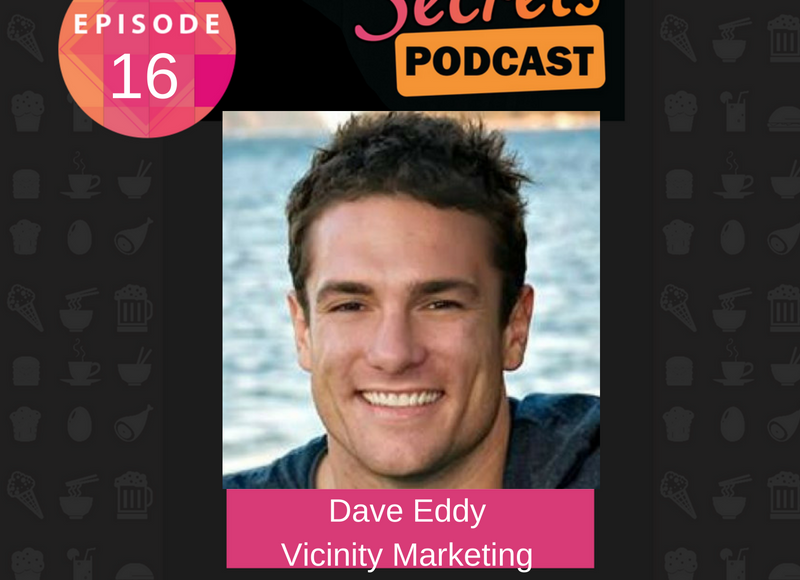 Podcast: Play in new window | Download

Dave Eddy
Vicinity Marketing
Dave is a digital marketing, local SEO, adwords and social advertising consultant with a focus on lead generation for location-based businesses and brands. Director at Vicinity Marketing based in Newcastle NSW, Dave loves working with SMBs turning over between ~$1m-$10m and we also work with some larger clients like Brisbane Airport and one of Australia's largest health care chains.
Dave is also the host of The Location Station Local Marketing Podcast, where he interviews extraordinary marketers and business owners about all the latest location-based marketing tactics and technologies.
Since completing university in 2007 with a degree in Business Marketing & Psychology, Dave has worked in print & online marketing with over 500 large & small companies targeting local markets. He has worked in digital product development, sales coaching, business development & account management.
During my conversation with Dave he shared:
How to be found on Google
Why Video is so important in Social media
The best way to spend your local area marketing dollar
Running a local awareness campaign in Facebook and Instagram
The difference between Google and Social Media i.e. Facebook & Instagram
How to jump on new technology like Pokemon Go quickly
Knowing where your customers hang out on Social Media
Build your own database, it's a licence to contact people who have shown an interest in your business
Why email marketing is not dead and one of the most effective forms of marketing you can do
Dave's "One Thing" that he does every day…..
Get up early – he loves those first few hours in the day where you are ahead of the world and your brain is fresh
Dave's secrets are
To getting "Me Time" – get up early 4 – 4.30am to work on your passion
To getting the right employee – his hiring process is basically look at the CV/resume to see if they have the skills then sit down to interview them and go with your GUT feel
Dave's tips for Franchisees
Ask your Franchisor: Can you tell me what we are doing to make the most of our digital marketing in my local area eg: Google Facebook, Instagram, email etc
Communicate with your franchisor and push the envelope to making the most of your brand locally
Interview Question – Do you get offended easy? Basically will you fit in our casual environment, can you take the mickey out of yourself
The book Dave recommends is
The E-Myth – Michael Gerber
www.amazon.com/Myth-Most-Businesses-Dont-About/dp/0887303625
And Ronsley's podcast interview with Michael Gerber
https://itunes.apple.com/au/podcast/184.-awaken-entrepreneur-within/id890780867?i=1000378416882&mt=2
In Dave's words……
I wish I had known…..
how fun and how fulfilling it would be to start my own businesses and create my own thing.
Quotes in this episode…..
 "Franchised businesses are no different to other businesses when it comes to local area marketing" – Dave Eddy
 "Live video is the most engaging form of social media at the moment"– Dave Eddy
 "Facebook adds are not rocket science" – Dave Eddy
 "you don't have to be a guru to get a lot of value from Facebook/Instagram advertising" Dave Eddy
 "Facebook and Instagram have the eyeballs of your market" – Dave Eddy
 "Facebook and Instagram are very different to Google" – Dave Eddy
 Selected Links For This Episode
https://au.linkedin.com/in/daveeddy
 For your FREE E-course click on the link http://www.franchiseesuccess.com.au/wish/