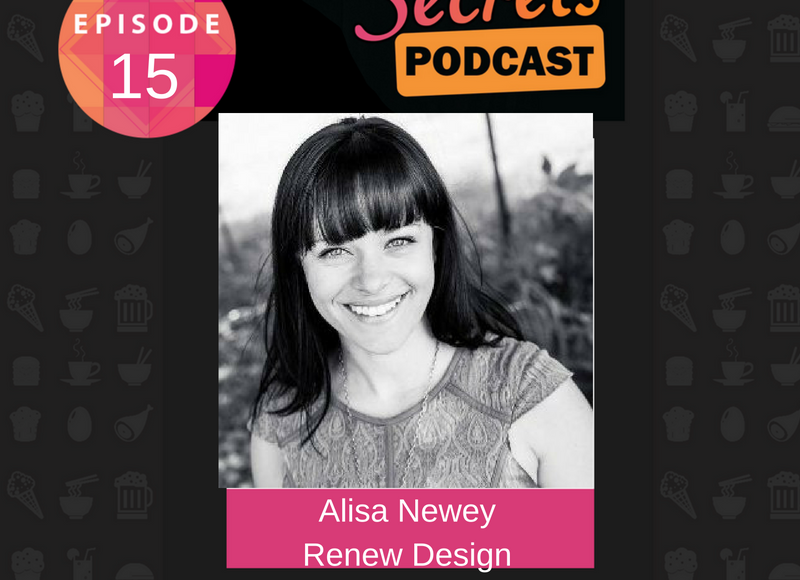 Podcast: Play in new window | Download

Alisa Newey
Renew Design
www.renewdesign.com.au
Alisa's passion is creative design and customer experience. She strongly believes that an understanding of the needs of the end user should inform and inspire design. Her design methodology is based on gaining a strong understanding of the personal and business objectives that underlie the brief to ensure the design outcomes are relevant to and support the growth of the business.
She is an experienced interior designer with 6 years of industry experience working within interior design and architecture. She has a bachelor degree in architecture and a master's degree in visual arts specialising in sustainable retail design. She has extensive experience working on a broad variety of hospitality, retail, workplace, medical, beauty and exhibition design projects and managing projects from concept to completion.  She is also the founder and director of Renew Design.
In our chat Alisa and chatted about
The process of designing and opening a new franchised site
Collaboration required to get from the initial idea to a completed store
The challenges of working in a shopping centre and completing a shopfit in under 5 days
What shopping centres require of their shopfit designers
The six steps for designing a new franchised store
Alisa's "One Thing" that she does every day…..
The "To do" list – write it; prioritize it; know the three things that need to be done in what order and ensure that you do them.   Refer the Eat the Frog video by Brian Tracy – link below
Alisa's secrets are
To getting "Me Time" – plan it – have a four day work week and leave the fifth day to do creative "me" things
To getting the right employee (contractor) – get someone who understands how your business works
Alisa's tips for getting the right expert
Get the right expert advice – pay the money to get the right advice for opening your new business
Interview Question to get the right expert – make sure the expert knows what YOU want – not what THEY want
The books Alisa recommends
Alisa recommended two books that she has found valuable:-
The Purple Cow – Seth Godin
http://www.sethgodin.com/purple/
Difference – Bernadette Jiwar
http://difference.is/
And of course her book
Open restaurants that Flourish by Alisa Newey
In Alisa's words……
I wish I had known…..How much I loved business.
Quote in this episode…..
"Rather than open pretty restaurants people want profitable and sustainable businesses" – Alisa Newey
Selected Links For This Episode
https://au.linkedin.com/in/Alisa-Newey-1a369134
https://www.youtube.com/watch?v=0W7GB5Fh2XM
For your FREE E-course click on the link http://www.franchiseesuccess.com.au/wish/