About
Creating High Performance Franchisees is what Elizabeth Gillam does. Having owned and operated three franchised food businesses; Boost, Healthy Habits and Bucking Bull; she knows what it takes to operate a profitable food franchise.
This multi award winning business woman, author speaker and mentor, thrives on showing fellow franchisees how to do the same.
In her recent book Upsize your Profit – 6 steps to running a profitable food franchise, she outlines how franchisees can ACE their franchised business unit. That is how to Analyse their business and team; Customise their business processes and procedures to create a productive team; then Enforce these systems within their business to build profit, free up their time and have a team that does what the franchisee wants.

Elizabeth believes in running your business with authenticity, knowing all the cost factors and regularly monitoring all KPI's. She belongs to the school of being firm but fair to employees which she believes, builds a team that works together to bring excellence in customer service and quality in product.
But her knowledge does not come from experience alone.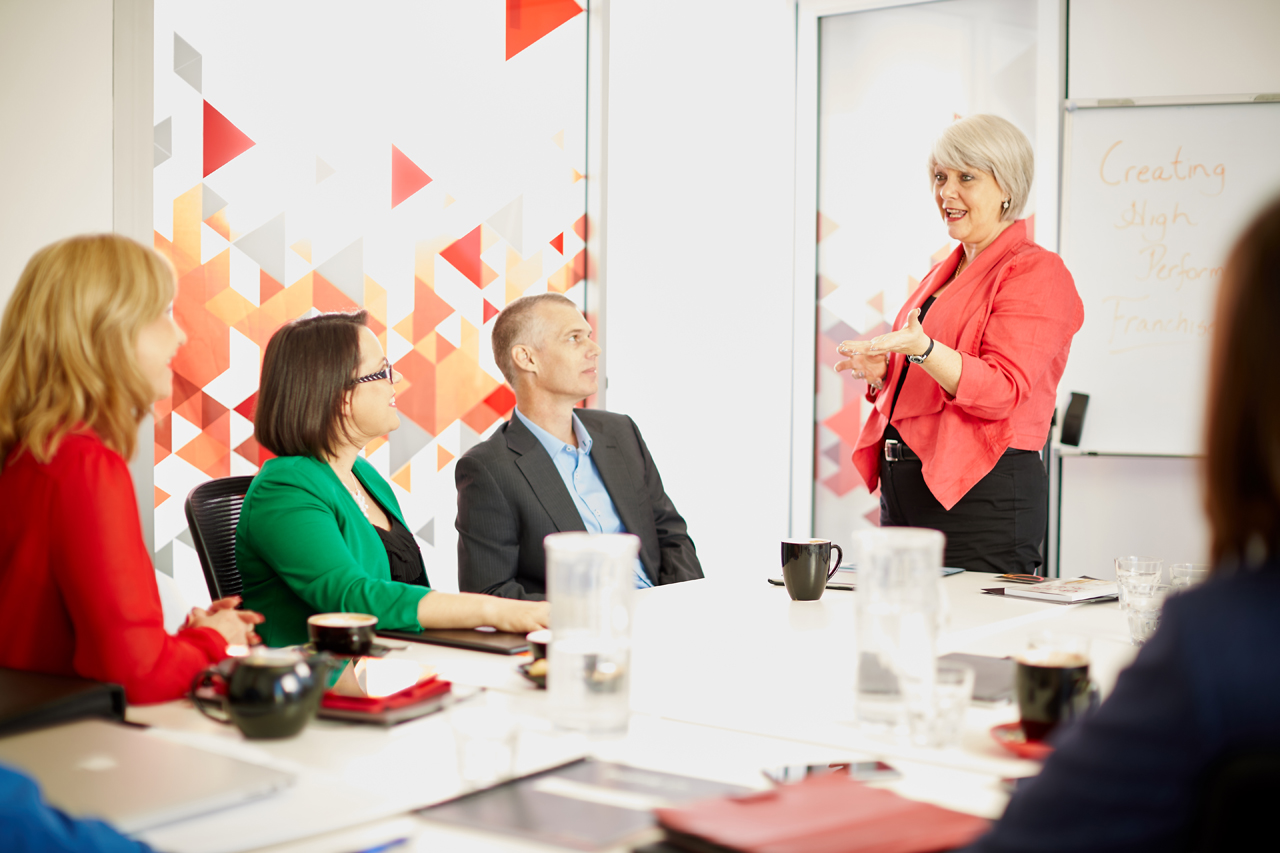 Elizabeth relies on learnings acquired when she qualified for her MBA specialising in Leadership to delve deep into franchisees skills and abilities to unlock their potential to run a profitable business unit.
Having years of experience presenting to fellow business people, Elizabeth uses her personable nature to explain business processes in such a way that enables franchisees to feel empowered to improve their own leadership style and skills and their business process and systems.
Don't get us wrong, Elizabeth is not all work and little pleasure; she practices what she preaches and enjoys life by indulging in things beginning with C – Champagne, Cheese Chocolate and Coffee – preferably all in one day – every day!
---
"(Elizabeth is) passionate about food displays, quality control, cleanliness, customer service and the overall customer experience. Their marketing was outstanding… (and) the way in which they ran their financial affairs stood out above all other qualities they possessed. Their thorough financial reporting, modelling, analysis and understanding of the numbers allowed them to manage the business, both from a commercial and operational point of view.

I personally asked Elizabeth to conduct a financial training seminar at one of our franchising conferences in order to teach other Franchise Partners "best practice". The highest accolade Healthy Habits could bestow on a Franchise Partner was to award them with the "Franchise Partner of the Year" award and, in 2009, Arthur and Elizabeth were recognised for their remarkable efforts by receiving this award."

~ Katherine Sampson, Founder, Healthy Habits ~