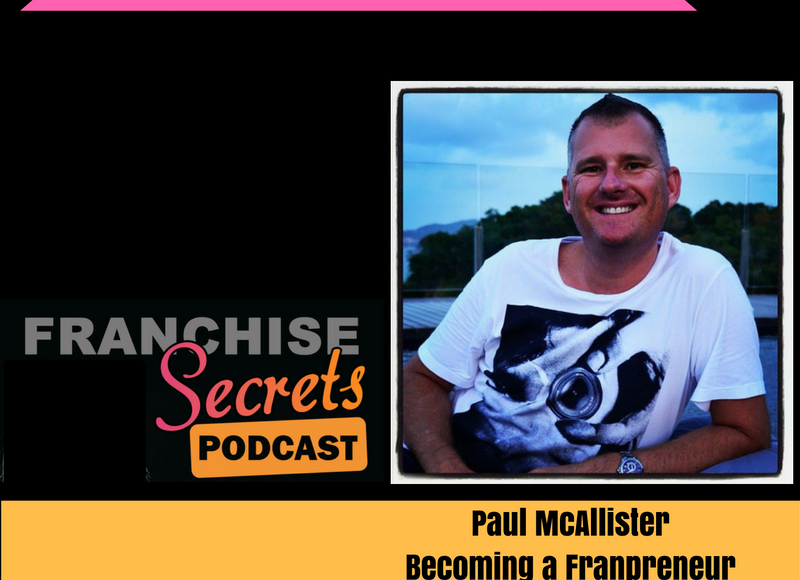 Podcast: Play in new window | Download
Paul McAllister
Becoming a Franpreneur
Paul bought his first franchise, a Boost Juice, in 2002.  On opening day he had just $20 in his bank account as he had thrown all his savings into purchasing his first store.  He soon grew his empire to own three Boost stores in Western Australia, Garden City Shopping centre  (Borragoon), Carillon City Perth and Karrinyup Shopping centre.  Paul won Boost Franchise Partner of the year in  2007 and was the first franchisee inducted into the Boost Juice Hall of Fame in 2005 along with numerous marketing, highest comparative growth, customer service and operational excellences Awards during the nine years of the business.  Paul believes that know your business and work on your business every day.  His secret to success is great customer service and empowering and training your team to be the best in the market.
During my conversation with Paul he shared:
Buying into a new and emerging brand
Risking it all, sinking all your money into the establishment of a franchised brand
Working in your business
A typical day for a Franchisee
Getting a strong team in place who work your store as you would
Developing your staff not only for your business but in life as well
Doing your Due Diligence on Greenfield Sites and a new and emerging brand
Following the standard operational procedures and systems. – Swiss Cheese theory
The skills a Franchisee needs
Managing staff – the problems, the training, the real story
The importance of customer service
Providing leadership in your business
Getting through the hard times and challenges of your business
Taking a regular holiday from your business
Paul's "One Thing" that he does every day…..
Work in and/or on your business
Paul's secrets are
Getting "Me Time" – Get a fortnightly massage
To getting the right employee – its all about the recruitment and induction then continually developing them
Cashflow – check your business every night – check your sales daily
Paul's tip for new Franchisees….
You have to work in the business so that you know everything in the business. It helps you to implement a management team in your business.
Build a strong relationship with your Franchisor
Do as much research on the franchisor before you enter as you can; don't be sucked in by the marketing and sales hype of the Franchisor
Interview question: if I walked into your bedroom now what would it look like?
The book Paul recommends
Janine Allis's Book – The Accidental Entrepreneur: The Juicy bits http://www.janineallis.com.au/get-janines-book
"(Being a Franchisee) was the best time of my life to be honest" Paul McAllister
"Be very flexible in everything you try to do" Paul McAllister
"When doing due diligence – Have a list of questions to ask existing franchisees and have a honest conversation with them so that you get the real story of life from a franchisee prospective" Paul McAllister
"No point keeping all the financial information to yourself, share it with your leadership team so that they help you make the business more profitable" – Paul McAllister
"The bottom line it is your business you have to make it work" Paul McAllister
For your FREE E-course click on the link http://www.franchiseesuccess.com.au/wish